The United States is not exactly known for its classical music scene, especially when it's compared to countries like Austria, England , or even Russia. However, this by no means suggests that there are no good places to go in the US for a great classical music concert. There are actually plenty of great concert halls to attend in almost every region of the US. Here are five of the most popular, as well as a small blurb about each.
1. Carnegie Hall, NYC
–
Famous for being known as a goal for just about any musician, Carnegie Hall is one of the biggest and best accomplishments to come out of the Gilded Age classical music scene. Stunning architecture, amazing concertos, and of course, some of the most cohesive, sonorous symphonies to ever come out of New York City can be found at this highly regarded venue. Seats are often sold out, so it is quite important to book ahead of time if you want to go to this illustrious house of music.
Find Shen Yun Tours & Tickets Near You.
2. Symphony Hall, Boston
Boston's own Symphony Hall has spent over a hundred years perfecting the art of symphony orchestra. With an in-house orchestra that rivals some of the best in the world, you can expect to hear your favorite classical pieces played with tons of emotion, with every single note more perfect than the last. Featuring a rich history, architecture from the early 1880's, and elegance around every turn, you can expect to hear a good show at this hall.
Find Shen Yun Tours & Tickets Near You.
3. Walt Disney Concert Hall, Los Angeles
–
Perhaps one of the newest concert halls on this list by far, the Walt Disney Concert Hall actually hosts a variety of different shows, including classical music shows. Outfitted with the latest in sound technology equipment, comfortable seating, and absolutely stunning acoustics, the Walt Disney Concert Hall can definitely go tete-a-tete with some of the most well known concert halls in the world. Believe it or not, Beethoven, Bach, and Mozart are all commonly played at this beautifully futuristic.
Find Shen Yun Tours & Tickets Near You.
4. Severance Hall (Mandel Concert Hall), Cleveland
Cleveland Severance Hall, renamed as Mandel Concert Hall in 2021 in response to a $50 million gift from the Mandel Foundation , is one of the jewels in the crown of Cleveland; a center for music where you can enjoy plenty of galas, concerts, and fun family events.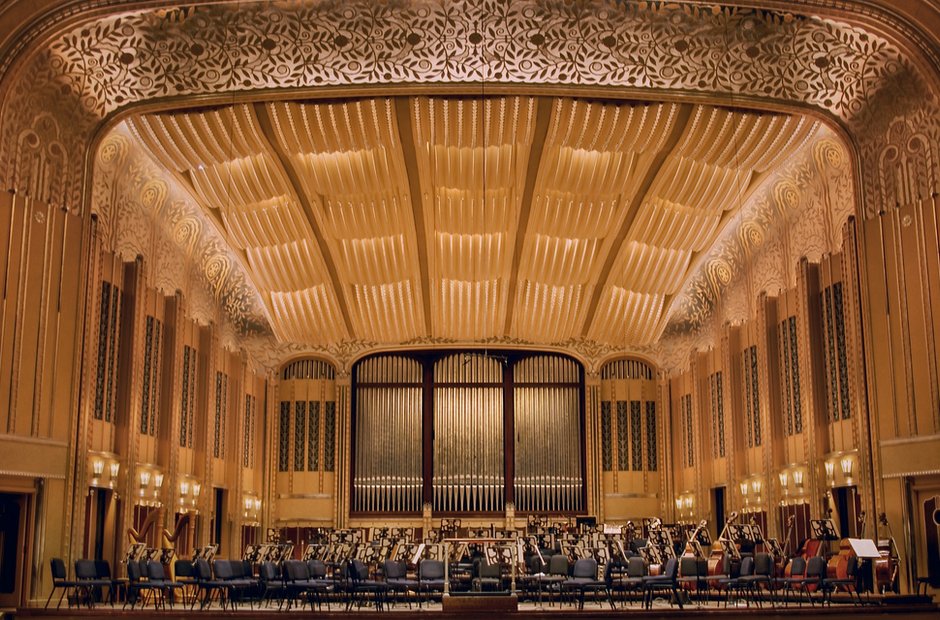 The Severance Hall (Mandel Concert Hall) is is considered to be one of the world's most beautiful concert halls featuring an eclectic mix of architectural styles from Art Deco to French Nouveau.
The Cleveland Orchestra has been the resident orchestra since this venue opened in February 1931.  Cleveland Severance Hall was restored in 2000 to its original splendor with enhanced acoustics for optimal sound.
The building, Severance Music Center, even made an appearance in the 1997 Harrison Ford film 'Air Force One', in which it played the palace of the President of Kazakhstan.
Find Shen Yun Tours & Tickets Near You.
5. The Metropolitan Opera, NYC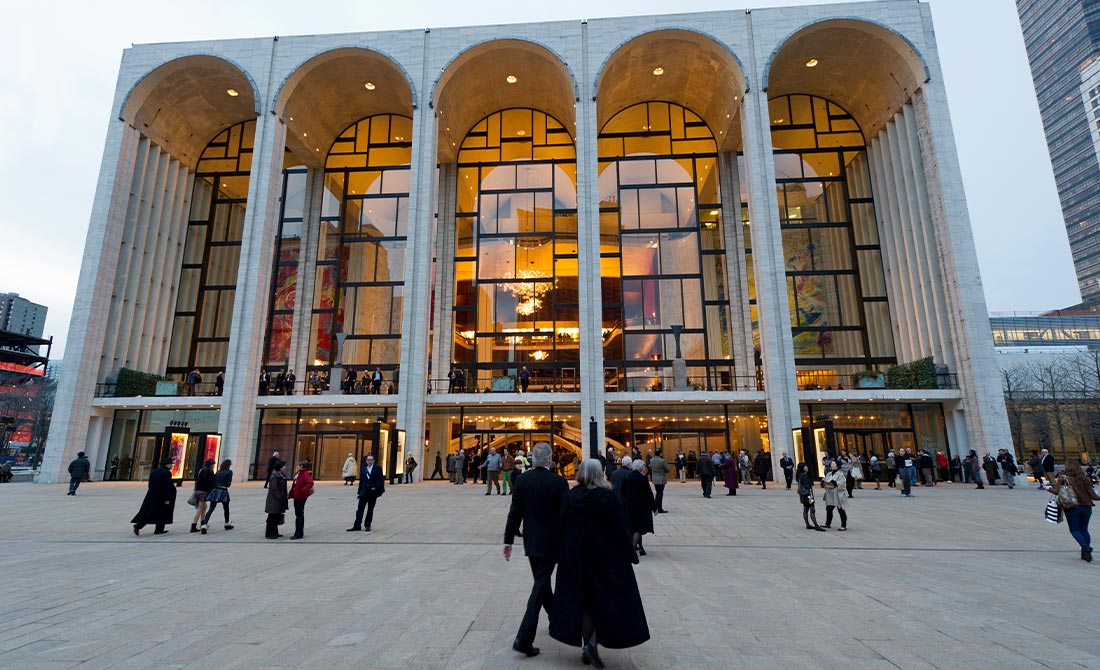 Known as one of the oldest classical music concert venues in all of the United States, it's difficult to even know where to begin when it comes to this world famous venue. Some of the best composers, violinists, and conductors have worked at this concert hall, and it's not uncommon for celebrities and politicians to stop by for a quick listen. This venue is known for booking the best talent in the world, its excellent acoustics, and its beautiful atmosphere and architecture.
Find Shen Yun Tours & Tickets Near You.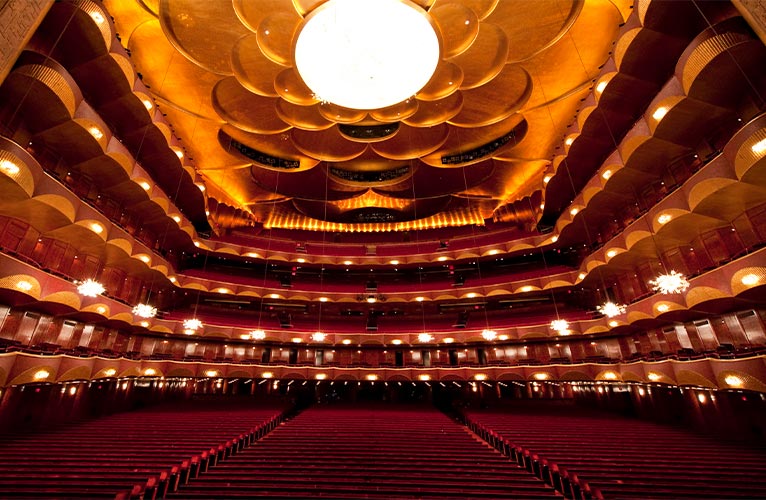 As great as it is to enjoy a good classical music concert, the fact is that it is even greater knowing that the art of symphony orchestra will continue on. Without people to enjoy this highbrow artform, it will quickly tumble into jeopardy.